Description
Get your child out of sight-impairing Screens! Develop your loved one's cognitive and brain skills in a fun, practical, and healthy way!
With the TableDraw Kids projector, your little one has fun improving logical thinking and hand coordination!
                                         Check out the benefits:

Creates Perception and helps in learning colors;

Cultivates children's intelligence and reasoning ability;

Develops Child's Cognitive Intelligence

It encourages the child to change the habit of playing on the cell phone and watching television for drawing;
       How many drawings do you get and how do they look?
        Your kids are much more entertained and playing away from cell phones and computers!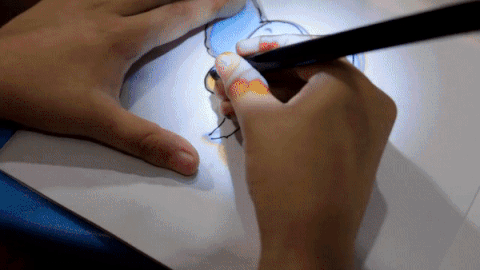 A smart toy that sharpens creativity.
Recommended by neurologists, educators, and child psychotherapists. It also stimulates the development of motor coordination, logical reasoning, cognition, and memory.
In addition to applying the famous Montessori Method, which is the result of scientific and empirical research developed by the physician and educator Maria Montessori.
It is characterized by an emphasis on autonomy, freedom with limits, and respect for the natural development of the child's physical, social and psychological skills.
EXCLUSIVE gift: buy today you get a drawing book and full-color pens absolutely free!
Specifications:
Drawing projector table
Assembly instructions
Special Eraser
3 discs of drawings with 8 images each, totaling 24 different drawings
Gifts:

12 Marker Pens
Book of Drawings with over 50 shapes and sizes
Payment & Security
Your payment information is processed securely. We do not store credit card details nor have access to your credit card information.