Become an Affiliate
Good job!
You've just found the page to join our global partnership program - the Ealingkids Affiliate Programs.
First, congratulations on your success in running a website, blog, or social media channel that not only attracts, but also earns.
To further boost your business, we provide the following programs:
1. ShareASale Affiliation Program
If your site or blog or social channel is registered on ShareASale, you can access Ealingkids with the merchant link: http://www.shareasale.com/join/118149 or our Merchant ID: 118149.
You are also welcome to send us emails at EalingMarketing@outlook.com to talk with our marketing specialist before joining our network.
Our basic commission rate is 10%, and we will adjust your rate based on sales monthly. Many performing affiliates have been earning 15% and more. We also provide dedicated discounts and coupon codes for ShareASale affiliates.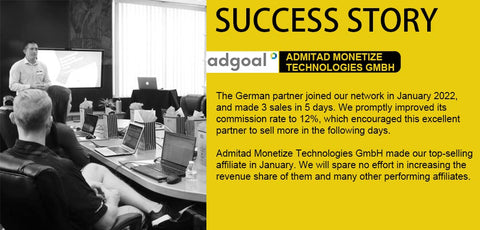 2. TikTok Affiliate Program
Ealingkids is hot on TikTok! If you have already been admitted by TikTok's creator marketplace, you can apply to the various open plans of Ealingkids easily.
You can also send us emails at EalingMarketing@outlook.com to talk with our specialist before joining our network. We will evaluate your profile gratefully, and then invite you to our open plans or targeted plans.
If you already have a considerable audience but have not yet started your business, here's TikTok's guide on converting to a Creator account, registering in the Creator Marketplace, and finding products to sell and earn:
https://www.tiktok.com/creators/creator-portal/en-us/getting-paid-to-create/creator-marketplace/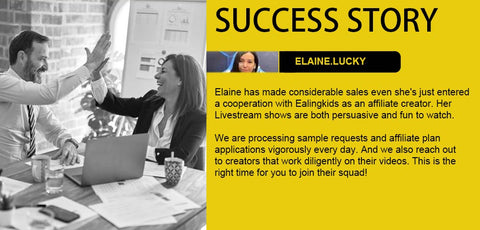 Can't wait to work with you!