15 New Year's Resolutions that Work for Kids
New Year is coming to town - even at this pandemic age. As a tradition, many of us will make new year's resolutions: to start working out, to read 20 books, or simply to stay away from Covid-19.
As parents, we also find it meaningful to guide children to make their New Year's resolutions. With a clearer and often simple list of targets, children are more likely to execute their plans thoroughly, as suggested by FamilyEducation.com. Here is a list of New Year's Resolutions for kids, and how to make them work with the best toys for 2022.
1. I will put away my things when I finish using them.
2. I will keep my room clean every day.
3. I will learn speaking and writing well.
4. I will improve my grade in maths.
5. I will be more active in art classes.
6. I will focus on my teacher in class.
7. If I am not happy, I won't get mad. I will calm down by myself.
8. I will eat every meal in time, and eat healthily with fruits and veggies.
9. I will play less with my smartphone.
10. I will play outdoor with friends or parents.
11. I will brush my teeth every day in the morning and before bed.
12. I will grow a habit of washing my hands.
13. I will talk about my feelings honestly to my parents.
14. I will ask for help if I need it.
15. I will talk to my parents politely even I don't agree with them.
Keeping stuff neat and room clean is a symbol of growing up for kids. It shows a sense of responsibility and capability to logistically sort things out. If your children are new to putting away things, starting from their toys is a good idea.
It is a good idea to supply children with easy-to-clean-up toys in the begining to get them used to putting up toy parts when finished playing. For example, children can learn to put away big toys with the dinosaur track race car toy. They can also learn how to disassemble tracks and pile them up to minimize their size in the room.
Language learning is essential to children's early development. For example, English-speaking families need to teach toddlers not only how to write a word, but also how to say it and what it means. While instructions from parents are the best for children, assistance with linguistic tools is also highly desirable. In the market, there are various great toys for that purpose, such as the preschoolers' audible flash cards. With a deck of 112 cards of words, the set is ideal for preschoolers to learn about simple English words like car and bus. The included machine also allows children to insert a word card. It does not only read out the word loud and clear but also simulates the sound relevant to the word, such as the roar of a tiger or the vrooming of a car.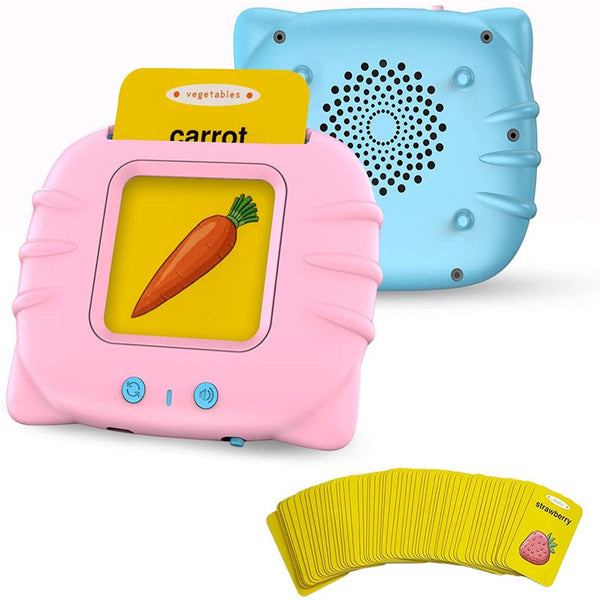 4. I will improve my grade in maths.
It's always one of the parents' primary aspirations that kids get good grades at school. We believe that kids want to make their parents proud too. That's it is highly advisable that parents spend family time with children on games and toys that kindle their interest in maths. There are many great math toys in the market. For example, the wooden Montessori magnetic fishing game is an entertaining game set for families. It can also serve as a tool for parents to teach kids about numbers, colors, and simple calculations. Children can understand maths in play, and lay a foundation of math learning at school.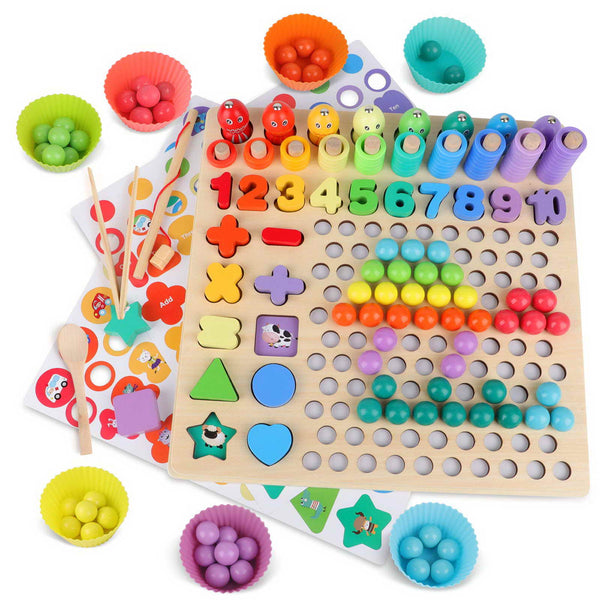 Children are natural-born artists. It doesn't mean they are always interested in the arts. If parents would like to ignite their enthusiasm, it is a good idea to start with family art sessions. Get them an art easel for kids and let them express themselves with lines and colors.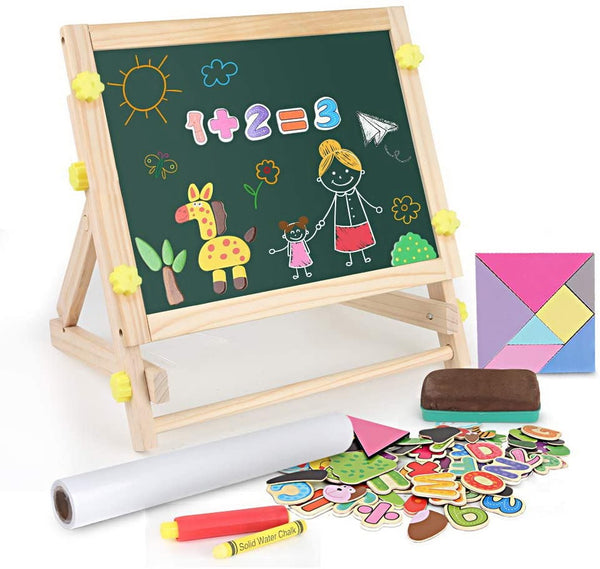 Sometimes adults tend to think kids won't fidget, as they have much less pressure. They are mostly wrong. Children can face fidgeting and other emotional problems just like adults do. Moreover, as brainbalancecenters.com suggests, fidgeting is a common symptom of neurodevelopment disorders such as ADHD, processing disorders, learning disabilities, and Asperger syndrome (ASD). It is important for parents and educators to pay attention to it.
In their report, the Flushing Hospital Medical Center confirms that fidget toys are appropriate for children to solve their fidget problems.
Every kid has his favorite food. However, the Australian Dietary Guidelines recommend eating a variety of vegetables every day for all-rounded nutrition that is vital for kids' growth. If your children do not like eating vegetables and fruits, try telling them the benefits of eating vegetables with the help of proper kitchen play toys. Parents can nurture children's habit of eating healthily through play.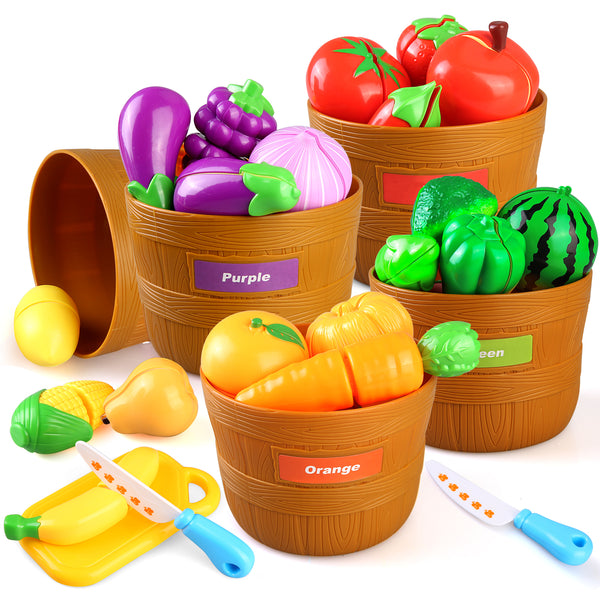 Smartphones are a great tool for kids to learn about things and watch fun and educational cartoons, but they often take too much attention from children. We have written an article dedicated to the discussion of how parents can keep children away from phones. There are many toys that can distract kids' attention from phones and keep them entertained and inspired, such as the magnetic balls and rods toy. Interactive toys like the instant-print camera will also keep children away from phones and have fun outdoors with friends and family instead.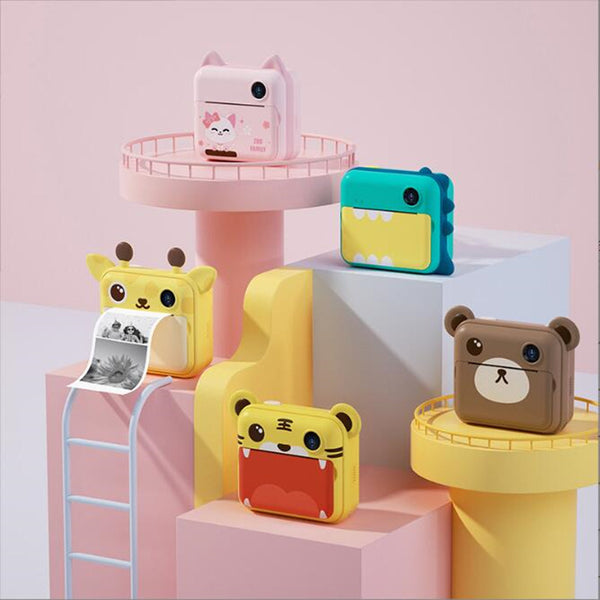 It's not easy to establish children's personal sanitary habits. Fortunately, there are play toy sets that allow real-life simulation. Parents can assemble a dollhouse playset or a ranch farm playset with kids, and name characters in the set. They can then tell children about the significance of good sanitary habits, such as washing hands and brushing teeth and let children arrange the characters in the playsets to adopt such good habits. Children will in turn pick up the same habits in real life.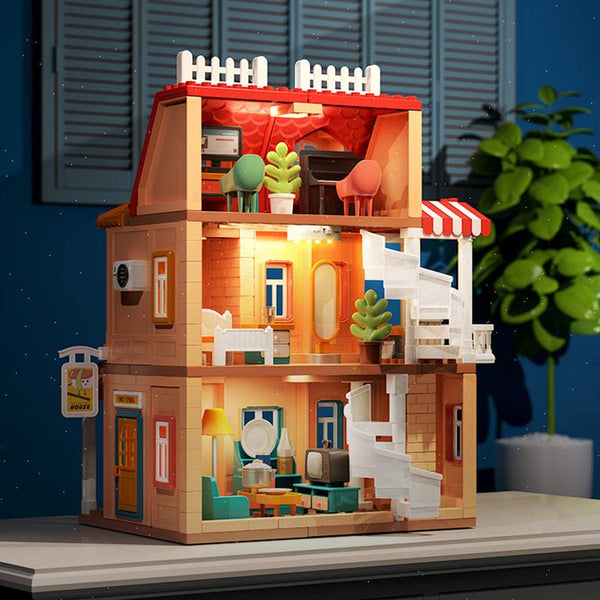 Expressing themselves, asking for help, keeping manners when upset...it all connects to children's emotional ability. At an early age of intellectual development, parents can apply various emotional development tools such as toys and storybooks to help children consolidate their emotional ability. This is essential for children's growth and blending in their community and class.